Qihan High-definition IP Module Technology
Free from the limitations set by darkness!
The QIHAN IP/HD-SDI Module is with a new generation of DSP for variable high-resolution surveillance. The Module is developed exclusively by Qihan and this is the world's best horizontal resolution and high level image quality by using ultra precise image analyzing technology, 3 dimensional nose reduction technology and adaptive image processor technology to provide low cost, low power products.

Qihan High-definition IP Module Technology
We provide remote monitoring to release the network video by the unique ID for each device to access the Internet remote video screen of the device.
Standard H.264 compression,supports triple streaming, independent frame / bit rate control, real HD quality low broadband.
Built-in WEB services, can be accessed via a standard WEB browser management, operation is simple with plug-and-play;
Standard size with 38*38mm, suitable for a variety of Camera's housing and easy to install with simple structure.
The rich hardware function interface, an IP Module can produce a different series of models.
Embedded RTOS design, high-performance DSP,pure hardware compression, lower power consumption and longer lifespan.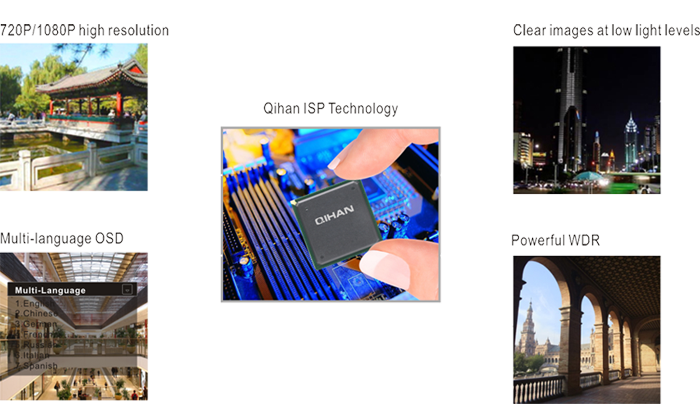 The IP Module was with superior scalability and maintainability, support firmware the network upgrade service, updates latest features applications at any time;
We offer several management clients, up to 32-channel video playback at the same time, provide rich functional interface, functional applications and SDK secondary development package;
High reliability characteristics of high demand for large and medium-sized systems, integrated management platform, and the butt of a number of well-known manufacturers of DVR and NVR;
The IP Module was with a full range of megapixels real-time high-definition image quality, Low power consumption, low latency, and excellent color reproduction.
Qihan Unique ISP Technology
Low-cost, low power consumption. Provided more intelligent video analytics capabilities for the future of customized camera, such as license plate detection, intelligent search, face detection, people counting, restricted area of detection and so on for intelligent video surveillance technology.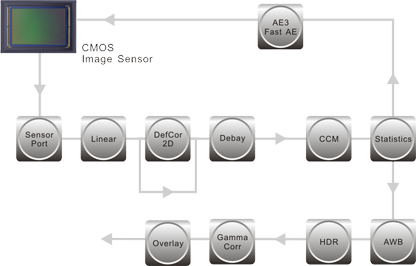 Qihan HD-SDI cameras support the resolution with 1280x720P, the image quality is better than the other HD-SDI cameras.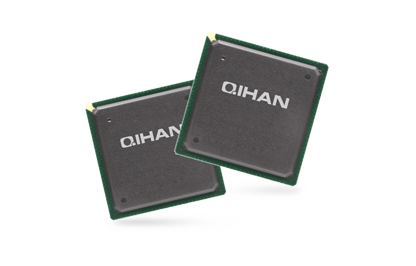 High Sensitivity at Low Light Condition
B/W(0.0005Lux), Color(0.2Lux) when 50IRE, 3100K, DSS off When B/W mode, very high-sensitivity through TDN function.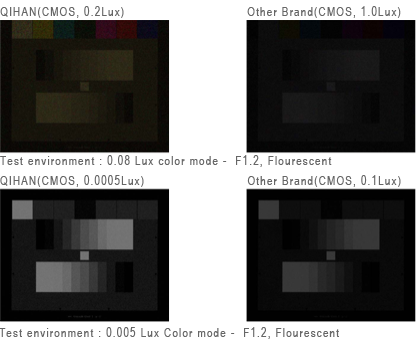 Resolution–720P/1080P
It produces clear picture by supporting the better resolution than other 2.0M HD-SDI camera.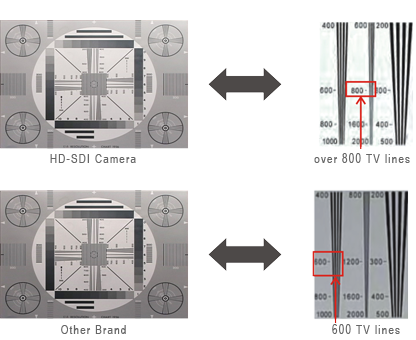 White Balance
QIHAN HD-SDI camera has better white balance performance than other companies.

DSS – Digital Slow Shutter
It produces clear picture by accumulating enough light to operate in condition the human eye would perceive as complete darkness.

TDN – True Day & Night
It produces clear picture by removing a physical Infrared filter that is removed when night mode, is used when day mode.
0
0
admin@webtechnology.ph
https://webtechnology.ph/wp-content/uploads/2013/11/Web-Technology-CCTV-Ip-Camera-Logo-300x50.png
admin@webtechnology.ph
2013-12-15 06:04:06
2013-12-15 06:04:06
Qihan High-definition IP Module Technology