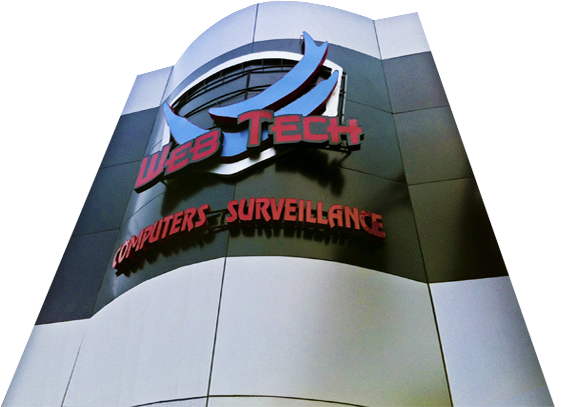 From access controls to burglar alarms, fire alarms to intercoms, Network Cameras, Wireless Solutions, CCTV installation and more. in case you need something that's not on our list, simply ask us. we can find it for you and you can expect we do it all on time and on budget.
Web Technology was founded on the year 2003 and humbly started as a small computer retail store, The Company's growth is based on our passion to serve and an unparalleled variety of high-quality, innovative products and services that create cost-effective solutions and improve peoples lives – which we achieve through understanding, providing world class services, quick response and maintains personal involvement with our clients.

We maintain the philosophy of providing extra ordinary customer service and "by any means necessary" anticipate and handle the clients needs.

Web Technology provides customized and cost effective solutions to individuals, home offices and small to large businesses based on their needs and requirements. Passionate about what we do and how we work it is driven by our underpinned core values of INTEGRITY, HONESTY and TRANSPARENCY.

Web Technology has made a business out of providing quick and quality service on computer hardware retail and security. We also pride ourselves on our affordable security equipment, including infra-red cameras and software for residential and commercial properties. Our commitment to quality extends from product development to customer service.
We have a responsibility to contribute meaningfully to the field of Information Assurance, influence its growth and set the standard.

A flexible organization is always open to new ideas and solutions.

In providing unparalleled technical support through live IM/Chat and hot line.

Our well managed growth preserves our culture and tradition.
In commitment to affordable quality products.

Customer feedback helps improve our products and services to better fit the public needs.

The people it employs are the biggest asset to a successful business.

The costumer is a critical link to the development process.