Current Sensor (mFi-CS) is a clip-on, alternating current (AC) sensor. It is designed for current monitoring of motors, lighting equipment, industrial hardware, or other AC electrical loads.
For use with mFi mPort hardware and mFi Controller software (included with the mFi mPort).
mFi™ is a Machine-to-Machine management system from Ubiquiti Networks, Inc. The mFi hardware can be managed and monitored from the mFi Controller software. The mFi Controller software allows you to create rules that trigger actions based on data from your mFi sensors. For example, motion detection could turn a light on, or a high temperature reading could trigger a fan. The mFi platform is compatible with third-party devices, making the options unlimited!
Quick Installation Guide
1. Lift the latch to open the mFi Current Sensor.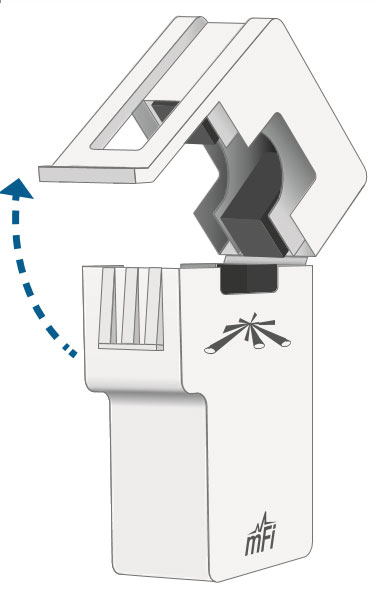 2. Insert one wire (either hot or neutral) of the AC wire pair into the opening of the mFi Current Sensor.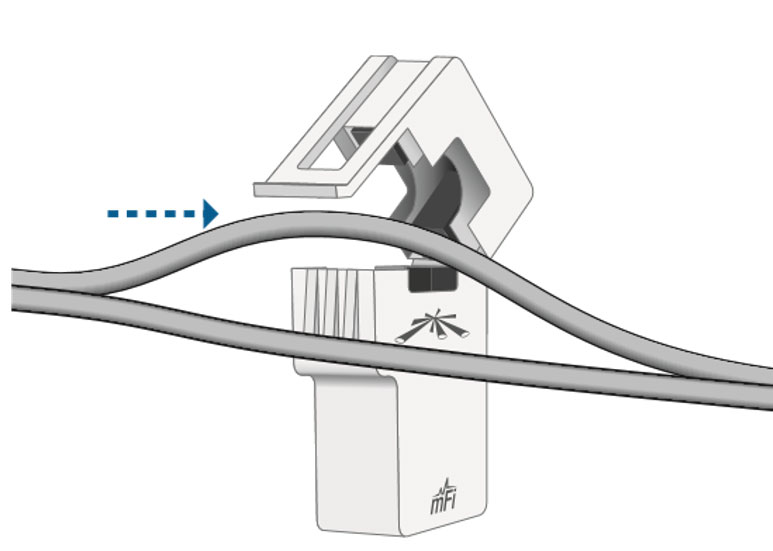 Close the opening of the mFi Current Sensor until the latch snaps into place.
3. Connect a CAT5/6 cable to the mFi RJ45 port of the mFi Current Sensor.
4. Connect the other end of the CAT5/6 cable from the mFi.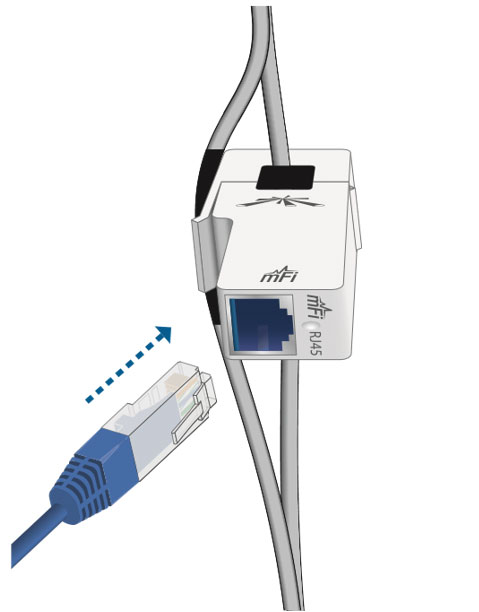 5.Current Sensor to an mFi RJ45 port on the mFi mPort.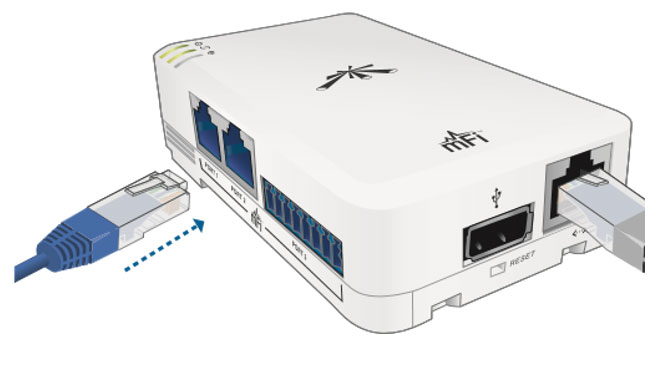 Features Ubiquiti Current Sensor (mFi-CS)
Comments
comments