AirGrid M2 is a complete outdoor unit including 16 dBi antennas for 2.4 GHz band, suitable for remote clients. Unit allows real communication speeds up to 100 Mbps.
For high speed transmission unit uses standard 802.11nav the case of use as a client unit also supports AirMAX (TDMA) to connect to AP with low latency. The unit can also operate against AP supporting the only standard 802.11g. Antenna system uses patented technology to achieve the best InnerFeed properties while maintaining a good price.
Web-based configuration is very simple and clear. Can be set as:
-AP mode, client or WDS – Traffic shaping – QoS – Between WAN and LAN routing and transparent bridge without NAT or NAT – Signal strength, which is suited to the specific signaling LED
In bridge mode and WDS device supports transparent transmission of IPv6.
Included is a USB PoE injector, through which you can directly drive power. Use a different way can be 24 V power supply with passive PoE injector.
Long-Range Links
Designed to be a highly directive CPE device, the airGridM performs at a range of up to 50+ km.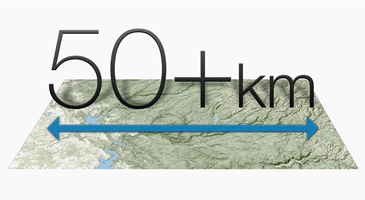 UBIQUITI AirGrid M2 Maximum RF Performance
Ubiquiti's InnerFeed technology seamlessly combines the radio and reflector feed for maximum RF performance.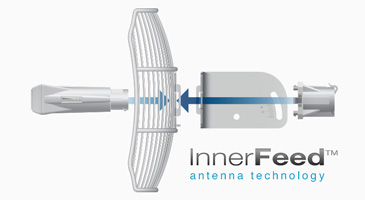 Comments
comments