Product Description
NanoBeam M5 has a compact, all-in-one design with uniform beam width, efficient footprint and a faster processor. The NB-M5 can be easily mounted in a variety of ways thanks to the innovative mechanical design.
Starting with the first-generation NanoBridge, Ubiquiti Networks™ pioneered the all-in-one design for an airMAX product functioning as a CPE (Customer Premises Equipment). Now Ubiquiti Networks launches the latest generation of CPE, the NanoBeam™.
Integrated Design
The NB-M5 models are available in two form factors:
[li_item icon="fa-check" iconcolor="#1e73be" circle="" circlecolor=""]
All-in-One Design
The Ubiquiti Research and Development team combined the radio and antenna to create a more efficient and compact CPE. The NanoBeam gets maximum gain out of the smallest footprint.
[li_item icon="fa-check" iconcolor="#1e73be" circle="" circlecolor=""]
Dish Reflector Design
Ubiquiti's InnerFeed™ technology integrates the radio into the feedhorn of an antenna, so there is no need for a cable. This improves performance because it eliminates cable losses.
Providing increased performance from its faster processor and innovative mechanical design at a low cost, the NanoBeam is extremely versatile and cost-effective to deploy.
NanoBeam Features
Product View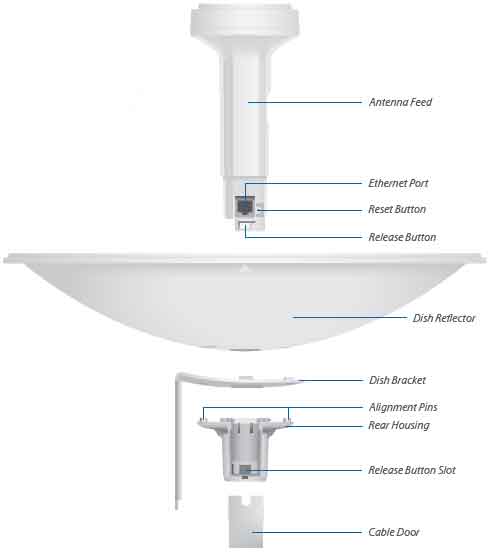 Comments
comments