Supports up to 3 sensors that can be easily attached through standard Cat5 Ethernet cable.
The mPort features built-in Wi-Fi and Ethernet to attach the sensors to the IP network. Once connected, the mFi controller software enables complete control over all connected sensors.
mPort™ is a Machine-to-Machine management system from Ubiquiti Networks, Inc. The mFi hardware can be managed and monitored from the mFi Controller software. The mFi Controller software allows you to create rules that trigger actions based on data from your mFi sensors. For example, motion detection could turn a light on, or a high temperature reading could trigger a fan. The mFi platform is compatible with third-party devices, making the options unlimited! Plug and Play Installation Use standard Ethernet cable to connect machines and sensors. Use WiFi to seamlessly connect mFi nodes to your IP network. Unlimited device scalability.
Powerful Functionality Create powerful relationships between sensors, machines, and powered devices. Cloud and Mobile Support Access multiple mFi networks from any remote location through a web browser. New devices can instantly be discovered and provisioned through the cloud. Sophisticated User Experience From auto-detection of machines through intuitive and powerful rule creation, the mFi Controller transforms a machine network into an automated symphony.
Easy Bridging to IP Network
The mPort™ instantly bridges any serial connection, sensor or other device to your Ethernet or Wi-Fi network.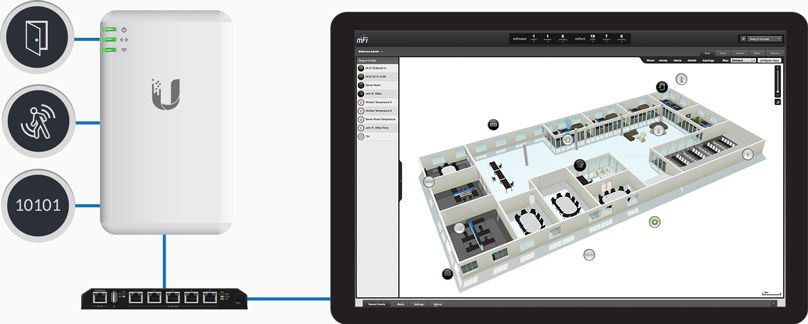 mFi® Sensors
Ubiquiti offers a wide selection of sensors including motion, temperature, current and door/window sensors. Connect sensors to the mPort™ to create an intelligent mFi® network for machine management and smart building automation.

Simple Setup
Easily set up devices by creating rules to control sensors and machines depending on schedules or conditions.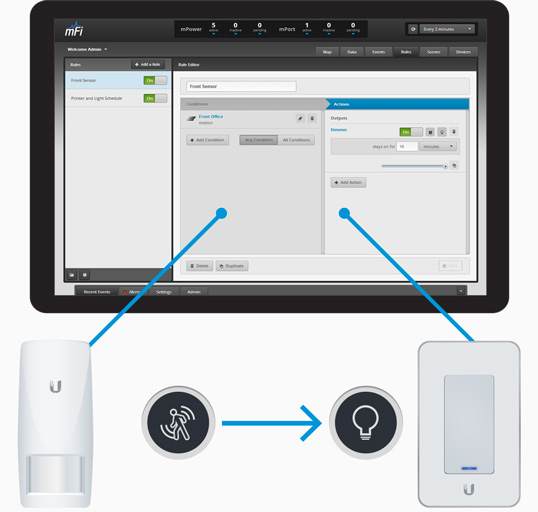 Advanced Management Software
Make buildings smarter and more efficient using the intuitive UI and powerful features of the mFi® Controller software.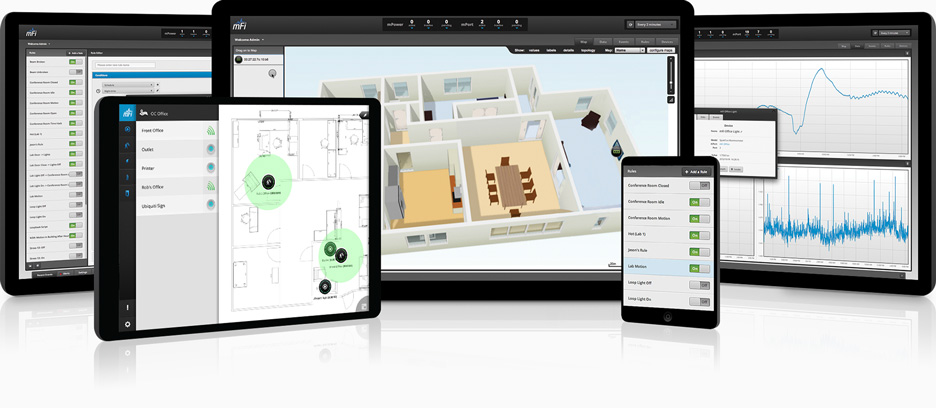 Comments
comments