Ubiquiti AirMax 2.4GHz Sector Antenna, Dual Polarization, MIMO, 15dBi, 120 degrees beamwidth, recommended for Ubiquiti Rocket M Platform.
Revolutionary, Cost/Performance Breakthrough Carrier Class, 5GHz AirMax 2×2 MIMO Basestation Sector Antenna. Available in several frequencies, gain and horizontal patterns, these all-new 802.11n MIMO 2×2 sector antennas are optimized for the new airMAX software and M series Ubiquiti radios.
UniFi Outdoor+ High Density Access Point
This sector antenna can be coupled with the UAP Outdoor+ in a 3-gang base station to provide a high performance, high capacity WiFi network. The Outdoor+ access point contains an active heterodyne filter to isolate the units channel from others ganged on the same mast, meaning 3 AP's can be positioned on channels 1, 6, and 11 with almost no co-channel interference.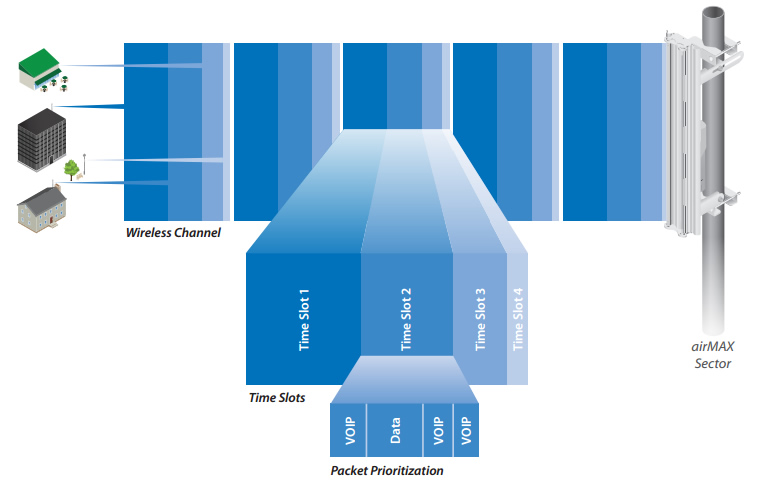 Comments
comments