MyPBX SOHO – IP-PBX for SMBs
MyPBX SOHO is the full IP-PBX for little offices and home workplaces, which generally supports hybrid technologies to connect to VoIP, ISDN and Analog concurrently. This particular PBX is appropriate for many circumstances, like as multiple locations, office at home users and companies as much as 32 users.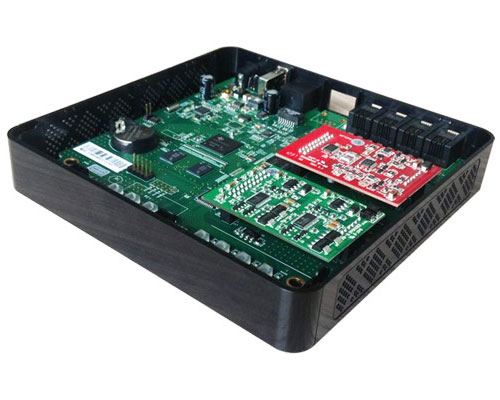 Attend Transfer

Attended transfer is an exchange made after notifying the destination party of the transfer, so a contact is just routed in order to a third party when that third party replies the call.

Blind Transfer

Involves passing the call without notifying the recipient. It is furthermore known as unsupervised exchange or cold transfer.

BLF = Busy Lamp Field

Lights or indicators upon a phone that reveal who is talking upon other phones connected in order to the same PBX or even Key System.

CDR(Call Detail Records)

Personal computer record produced by the telephone exchange containing information of a call that will passed through it.

Call forwarding

Allows an incoming call to be redirected to a mobile telephone or other telephone number where the desired called party is situated.

Call Parking

Allows an individual to put a contact keep at one telephone collection and continue the discussion from any other phone set

Call Pickup

Call pick-up is a function utilized in a phone system which allows 1 to answer someone else's telephone call.

Call Routing

Call Routing offers your organization the flexibility to lead incoming phone calls based to your business requirements and office schedule.

Call Transfer

Call Transfer is used in order to transfer a call within progress for some other destination.

Call Waiting

Within case a calling celebration places a call in order to a called party which is otherwise engaged, plus the called party offers the call waiting function enabled.

Conference

A telephone call in which the calling party wishes to have more than one called party listen in to the audio portion of the call.
Define Office Time

When setting office time you can have special action during or outside office hours.

DISA (Direct Inward System Access)

An external caller can access internal PBX features by keying in a special code (also look at mobility extension).

Distinctive Ringtone

A different ringtone according to groups in the address book (Be aware! Currently this feature only works with Yealink and Snom phones).

DID's

Functionality to distinguish inbound called numbers and to route accordingly.

DND (Do Not Disturb)

DND functionality is the ability of a phone or client to ignore any incoming calls.

FAX (T.38)

T.38 is an ITU standard for sending FAX across IP networks in a real-time mode.

Firewall

A feature rich firewall which can be set according to your needs, but there is also an active firewall running which permanently protects the MyPBX.

Follow Me

Transfer your calls to a local phone or outside phone number to increase reachability.

IVR (Interactive Voice Response)

Interactive Voice Response is a phone system application that prompts callers with recorded messages and options to processes voice input and/or keypad selections.

Intercom/Zone Intercom

Call an extension and force immediate pickup (phone will automatically go to speaker phone).

Multi-language Voice Prompts

System-prompts available in many languages.

Music On Hold

Music on hold plays recorded music to fill the silence that would be heard by telephone callers who have been placed on hold.

Music On Transfer

Music on transfer plays recorded music to fill the silence that would be heard by telephone callers who are being transfered.

MyTwins (Double System)

The technology helps to realize the automatic takeover from the crashed system to the stand-by system of the same device.

One touch record

Easily record conversations for monitoring purposes.

Phone Provisioning

Phone provisioning is an easy and time-saving way to configure IP-phones for IP-PBXs.

PIN User (PIN Code Control)

The pin user can be used to secure special functions like calling over a specific trunk.

Paging/Zone Paging

Allows one extension to broadcast a message to many extensions through a ring group.

Queue

An inbound call is directed to a queue, agents can logon and logoff to receive calls. The caller hears recorded audio.

Ring Group

An inbound call is directed to a group of phones and rings all phones; the first to pick up gets the call.

Speed Dial

A list of phone numbers which can be called by using a short code.

Voicemail

Extensions have a voicemail feature to record messages if you are not available.

Voicemail to Email

Voicemail messages can be sent by email.

Voicemail Forwarding

You can transfer calls directly to a central voicemail.

Web Based Control Panel.

The MyPBX is fully managed through the web interface.

Spy functions (Normal Spy, Whisper Spy, Barge Spy).

The spy function can be activated on a specific extension to let this user listen to an active call and advise his colleague without the caller knowing, commonly used in call centers for training purposes.
Comments
comments