The QH-N1004A-HW 4 Channel Wireless NVR from Qihan is designed for simplicity and ease-of-use with plug-and-play compatibility with over 1,200 cameras from a variety of manufacturers. features automatic camera detection, the QH-N1004A-HW 4 Channel Wireless NVR will detect and install compatible cameras, and simple drop-down menus facilitates recording and camera configurations.
HDMI and VGA video-out provides options for monitors, while four USB ports allow the use of external storage devices. A mouse can be connected for local access to the QH-N1004A-HW 4 Channel Wireless NVR, or it can be accessed remotely when it's connected to the Internet. It supports IE Browser and Qihan ISS Mobile app for Android and iOS smartphones and tablets to keep you in constant contact with the system. Automatic email notifications can be programmed to be sent in the event that something happens.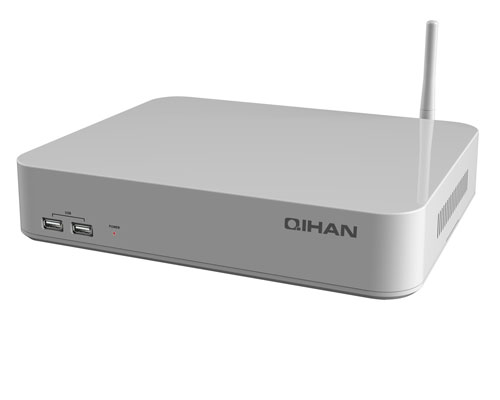 1
Wireless Connectivity
Built in WiFi External module.
Comments
comments