The Foscam FI9821W Wireless IP Cam is Foscam's most latest megapixel High Definition 720p IP cameras. The FI9821W will be the initial security camera in order to sport Foscam's BRAND NEW internet interface, allowing for all of the features to be compatible with each standard web browser, including Chrome, Firefox, as well as Apple's Safari.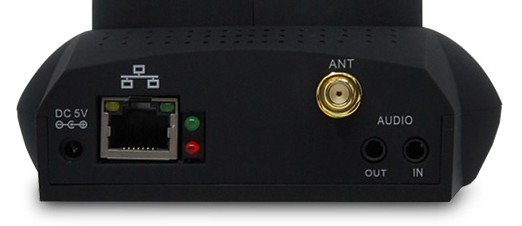 1
External Microphone and Speakers Jack
The FI9821W retreats into a high overall performance media processor chip and high speed megapixel video processor chip which makes it capable of H.264 video compression designed for incredible light video clip transmission, improved megapixel FRAMES PER SECOND and minimum bandwidth intake.
In addition, due to the small file produced by the H.264 video compression it has the ability to conserve remarkable hard disk drive space during recording. The particular FI9821W includes an integrated DVR via on-board SD card slot designed for direct saving for the video camera itself up to 32 GB. Its smart phone compatible (iPhone, Google android & Blackberry) along with all standard browsers (no app required). This IP camera is widely used an an alternative for CCTV and wireless CCTV and also widely used as an iPhone baby monitor with remote viewing capability anytime, anywhere you are in the world. Dynamic IP address is no problem when it comes with foscam wireless IP cam, it has a built in Foscam domain DDNS address embedded in the system and its forever free.
Comments
comments