High Speed PTZ Network Camera
High Speed PTZ Network Camera The JeD89-270-150-N PTZ is an industrial type high powered outdoor PTZ Camera. The JeD89-270-150 PTZ NETWORK Camera comes with a ⅓ Sony® effio 650 TVL CCD 27X optical zoom ,10x digital zoom ,total 270. This camera functions as a day/night speed dome Network camera well suited for professional surveillance applications. Occasionally a scenario requires something more rugged than standard Closed Circuit Television (NETWORK) cameras and that's when it's time for you to consider high quality High Speed PTZ Network Camera. Heavy duty NETWORK cameras are made tough to withstand use and abuse whilst still being keep working.
Feature-rich and powerful, this high speed PTZ camera is good for applications the place where a single camera is needed for wide area viewing and monitoring, such as for instance parking lots, banks, factories, schools, warehouse storage and public areas. It's not difficult with this camera to monitor large areas with the full 360° of endless pan, auto flip 180° of tilt rotation, 27 X optical zoom and 10x digital zoom. Featuring imaging given by a ⅓ Sony® effio 650 TVL CCD; it delivers great video quality, reliable operation, a lengthy operating life, and premium performance. This High Speed PTZ Network Camera can be utilized indoor and outdoor and will be installed easily for the right viewing angle.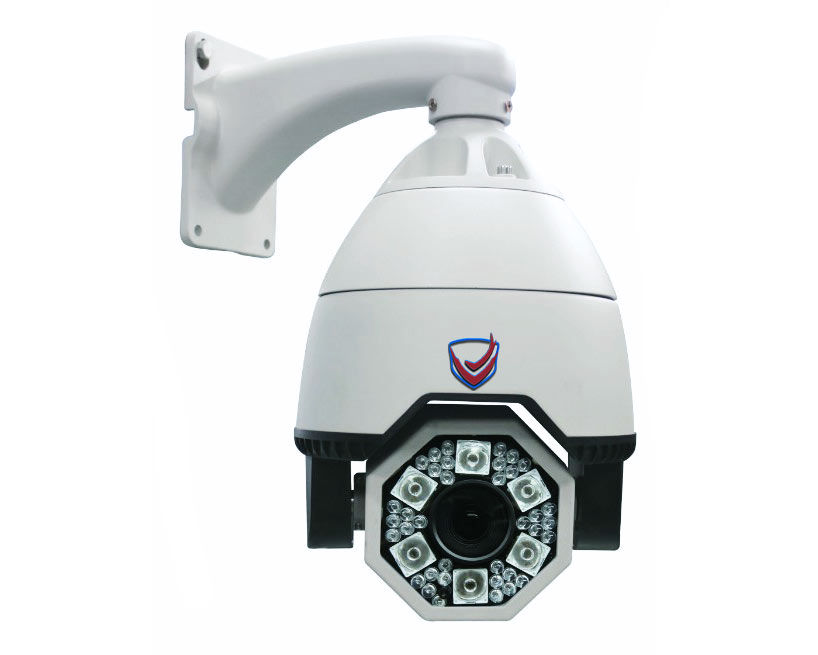 5 Tour Group, 202 Presets, Auto Scanning & Cruising.
202 presets permit you to store the important thing monitoring areas to the memory, and arrange them in the wanted order and dwell time. With this specific function, the high speed dome camera would tour automatically and continuously in line with the route and dwell time.
Exemplary Crystal Image
The ⅓ Sony® effio 650 TVL CCD image sensor in this High Speed PTZ Network Camera supplies a clear, crisp and consistent picture at 650 T.V. lines of resolution. This helps to ensure that you may always obviously see that which you are monitoring and enables better distinction of facial features, which could help with the positive identification of an individual.
4-88 Vari-Focal Lens
Obtain a closer view of one's monitoring area with a 4-88 mm vari-focal lens that automatically adjusts to look at subjects which can be further away. This really is beneficial when placing your cameras up high or monitoring areas which can be further away. You're going to get a clean, crisp picture that's dedicated to what is very important.
As much as 150 Meters Super Long Range Night Vision
The 60 infra-red LEDs of High Speed PTZ Network Camera permit you to see any monitored area as much as 150 Meters as a whole darkness. The Light emitting diodes activate automatically when it becomes dark and deactivate through the day to truly save energy.
Auto Back light Compensation & Auto White Balance
With auto back light compensation and auto white balance, The High Speed PTZ Network Camera delivers exemplary image in most light environment.
Weatherproof Housing
The High Speed PTZ Network Camera is created with aluminum, weather resistant housing which resists rusting, deterioration and will weather any season.
Comments
comments