Foscam FI8919W Wireless Outdoor IP Camera
The Foscam FI8919W Wireless Pan/Tilt IP Camera features high quality video, pan/tilt, remote internet viewing, motion detection, as well as  a built in network video recording system. In addition, the Wireless Foscam FI8919W is a smartphone compatible (iPhone, Android & Blackberry) as well as viewable over the internet using standard browsers. The Wireless FI8919W Fcamera functions well as part of a home or office security system with remote internet monitoring ability.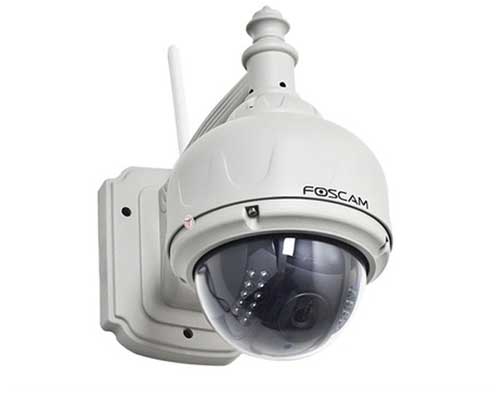 1
High Definition Color CMOS Sensor
Display Resolution 640×480 Pixels (300k Pixels)
2
Lens f: 3.7~14.8mm
Mini Lumination 2 Lux
4
Wireless Standards IEEE 802.11b/g/n
Data Rate 802.11b: 11Mbps(Max.), 802.11g: 54Mbps(Max.) 802.11n: 150Mbps(Max.).
Features
Comments
comments