Megapixel Array LED Dome
The Megapixel Array LED Dome QH-ND361 features an H.264 Baseline:4.0, MPEG-4, M-JPEG and JPEG video encoding compression at 30 frames per second on a real-time encoding of 1280×720 resolution.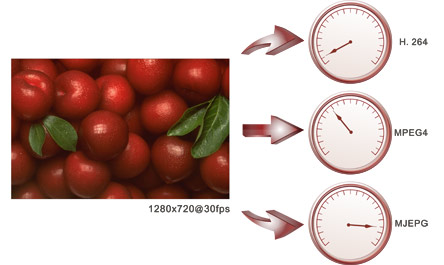 Megapixel Array LED Dome QH-ND361 IP camera delivers color images during the day. As light diminishes below a certain level, the camera can automatically switch to night mode to make use of near infrared (IR) light to deliver high-quality, black and white images.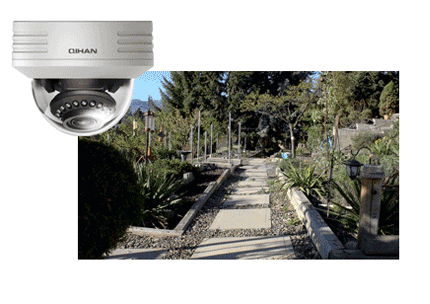 Its a high-performance Build in 3A (AWB, AF, AE) which supports triple encoding streams and bi-directional and broadcasting real time audio transmission.
ISS MOBILE Application
ISS MOBILE is the mobile surveillance application on the iPhone/iPad, which supports streams from DVR and IP camera.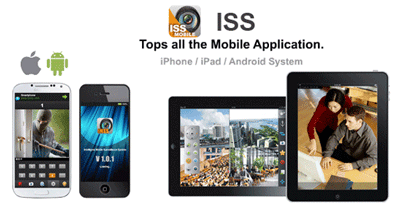 Key features:
This Megapixel array LED Dome supports network self-adapting technology to adjust video frame rate automatically according to the network its has bandwidth·Support privacy protection capability, motion detection and sensor alarm functions.
Video intelligent analysis
"Smart Front" feature the special nature of network cameras is that it is based on open platforms can be more intelligent analysis of the application embedded in the network camera to meet the individual needs of the intelligent video surveillance, which means that a network with smart cameras as embedded in different pre-application, can achieve functional differentiation.
No worries about network failure it supports auto-retrieve function and auto-connection to its designated network.
Comments
comments