LBPBHHB Pinhole CCTV Spy Cam
This CCTV Spy Cam mini size board hidden camera features a Color ⅓ SHARP 600TVL solid-state image device which provides extremely long life and high reliability. The CCTV Spy Cam is designed for wide viewing angle up to 94.37 degrees and can be used anywhere indoors. With 3.6mm pinhole lens, you can get more tiny details within one meter. The camera provides a BNC connector for video, DC Plug connector for power.
This wired mini CCTV Spy Cam is so small you can hide it anywhere!
Use it as a discreet camera for security purposes or keep an eye on your kids to make sure they're doing their homework!
Easy Installation. DO-it-yourself to build your own Baby / Nanny monitor, R/C Helicopter, Airplane, Walking Robot, Home and office Security Cameras recording of indoor and outdoor activities where is allowed by law. keep an eye on valuables and loved ones suitable for use at homes, workshops, warehouses, schools, offices, stores, gas stations Great for portable video surveillance or for hobbies record the motion video to a VCR or/and watch the video on TV without a computer easy to keep track of anything!
Color ⅓ SHARP 600TVL
3.7mm Taper Pinhole Lens
Low Illumination
Sharp RJ2356 + Sharp 36B15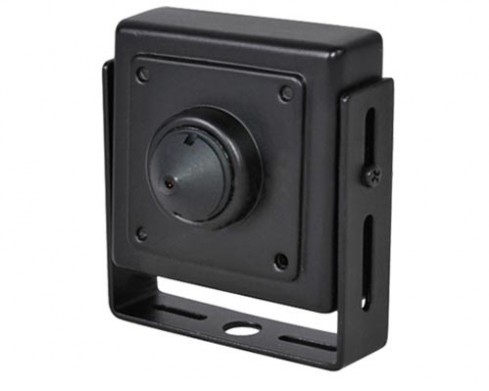 Comments
comments